Automotive
How to Start a Vehicle Leasing Company in UK?
If you want to know how you can start a vehicle leasing company in the UK, follow this article and you can soon be on your way to starting up your own company in no time. Know that there is a lot more to having a leasing company than just owning cars, find out how.
As a start, you should get details about how the contract works, how other leasing companies around you operate their businesses and get information and tips on how to start your business.
And if you want to establish the business in Manchester, UK it can relatively be an easy process. Manchester is a place where a lot of people lease vehicles all the time. However, whether you opt for car leasing in Manchester or Birmingham, the process for establishing the business will more or less be the same.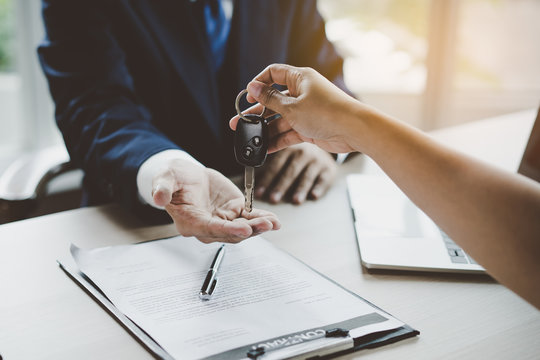 How to Set Up a Vehicle Leasing Business in the UK
Capital
When you are thinking about starting a business the first thing you need is the capital for your business. You need to buy at least two cars at the beginning as your main assets, so you can start putting them up for rent or for a lease.
Business planning
Before starting your business, you should create a business strategy. Do you need to make a plan about the cars you will be buying? Your monthly profit ratio? Customer demographics and psychographics. Business planning is an essential step to start a new business.
Registering
You have to register your company name to start your business in a credible and professional manner. It's the first step you need to do after you establish your brand.
The leasing process
When you start leasing vehicles you need to keep track of the prices for leasing a car. Know that when you are putting a vehicle up for a lease, in return you will earn from it so you need to carefully select the price, ensuring you stay within your budget and profit ratio without compromising on quality or credibility. Leasing a vehicle is a safe process as you will still be owning the car and in case your customer fails to pay the payment, you are able to take the car back.
Partnership
Sole leadership is the easiest way of starting your own leasing business, it is less of a hassle and you own the company entirely, meaning you get all of the profits. However, you will also need to account for a considerable investment. If you think you can't run the business all by yourself then you should consider bringing in a trustworthy partner to help you through a business partnership.
Now that you know what it takes to start a business, you can get on to having your own leasing business in no time. Keep in mind it may not be as easy as you think it is. A leasing company is not only about putting cars for rent. You need to consider your customer base and ensure great customer service. Not to mention, you or your team must be well versed about cars too.